Partnership enhances local healthcare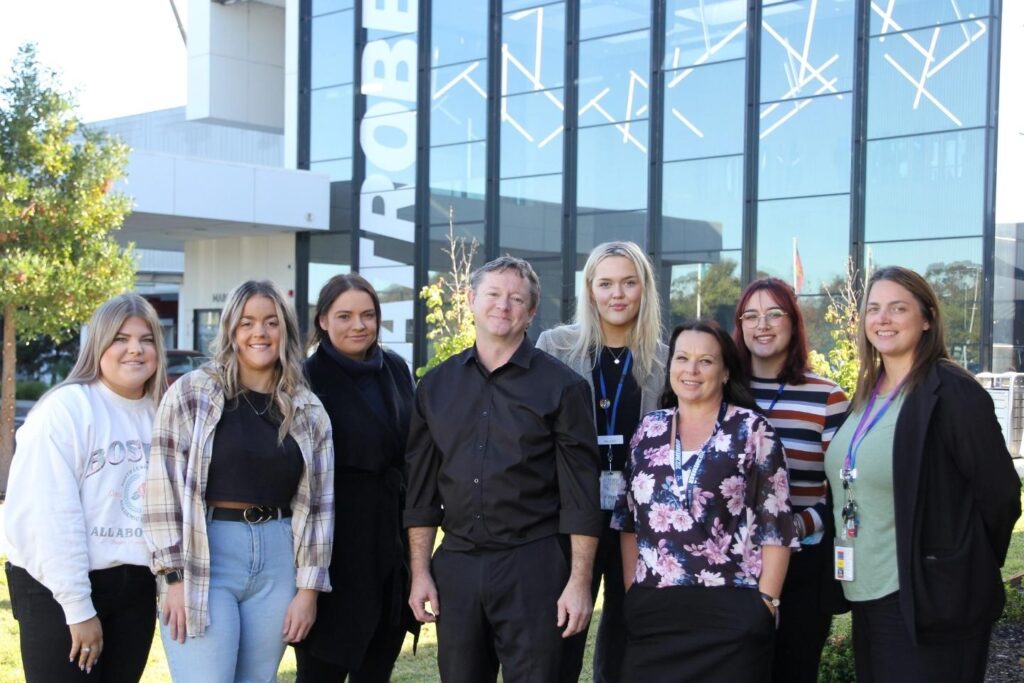 One of the few bright spots of COVID has been the development of new skilled workers for Latrobe Regional Hospital.
The month of May saw five trainees complete their qualification in medical administration with Community College Gippsland (CCG), with all five receiving offers of further employment in the medical industry.
The trainees were brought on in 2021 to support the important work of the Gippsland Regional Public Health Unit (GRPHU) in responding to the pandemic.
Michelle Papp, who is employed in Workforce Development at the GRPHU, said that the partnership with CCG made a challenging time a little easier.
"The trainees were employed in a range of roles, assisting with the vaccine rollout, contact tracing, pop-up clinics, home deliveries and logistics," Michelle said. "It has been a very fast-paced and constantly changing environment.
"We were so thankful to be working with Community College Gippsland to build the skills of our trainees throughout this time. The trainer, Robbie, was so responsive to our needs, adapting the course to be suitable to our workforce needs and pivoting to online learning to keep the students on track during lockdowns."
For Michelle, having a local training provider was really important.
"Having Community College Gippsland just up the highway is so convenient," she said. "Our trainer has been able to come to the hospital and provide the customised training on-site for us. We have been able to develop a great relationship and work alongside one another to get the best results out of our team."
With the current trainees graduating, plans are underway to enrol another trainee in Certificate III in Business Administration (Medical).
"The health industry is always looking for talented new staff and this is a great way to keep building the skill set of our team over time," Michelle said. "We have been 100% delighted with the results we have been able to achieve with CCG."
For CCG CEO, Sue Geals, the partnership with the GRPHU was a great example of Gippslanders working together.
"We really love supporting local organisations to thrive and traineeships are the perfect way to do that," Sue said. "For students, they provide the opportunity to learn while they earn, and for businesses, they offer a cost-effective way to build their team and access tailor-made training on-site. It's a great way to build the pool of professional talent in the region."
Friends of CCG
More articles from Edition 3 of Friends of CCG.