Community Courses
Community
Courses
Careers that make a difference
Are you seeking a career in the aged care, home and community care or disability field?
Perhaps you're looking for a career working with infants, children or young people?
At Community College Gippsland, we offer a range of nationally accredited qualifications that give you an opportunity to build practical skills and knowledge to get your career started or take the next step to advance your career.
Our Early Childhood Education and Care courses open the door for rewarding careers in children's services while our School Based Education Support course is the qualification you need to work as a teacher's aid supporting young people in the classroom.
Our Individual Support and Disability courses open the door to careers in aged care, disability, or home and community care fields.
Our staff are here to guide you, so don't worry if you've been out of study for a while – we'll help you transition to succeed. Our trainers are all industry-qualified professionals and are dedicated to using their wealth of experience to give you job-ready skills.
We offer classroom-based learning, training in your workplace, school-based apprenticeships and VDSS (formerly known as VET in Schools or VETiS) for secondary school students.
A strength of our programs is the extensive practical placement experience you gain working in industry settings. A large number of CCG graduates gain employment as a result of their placement experience.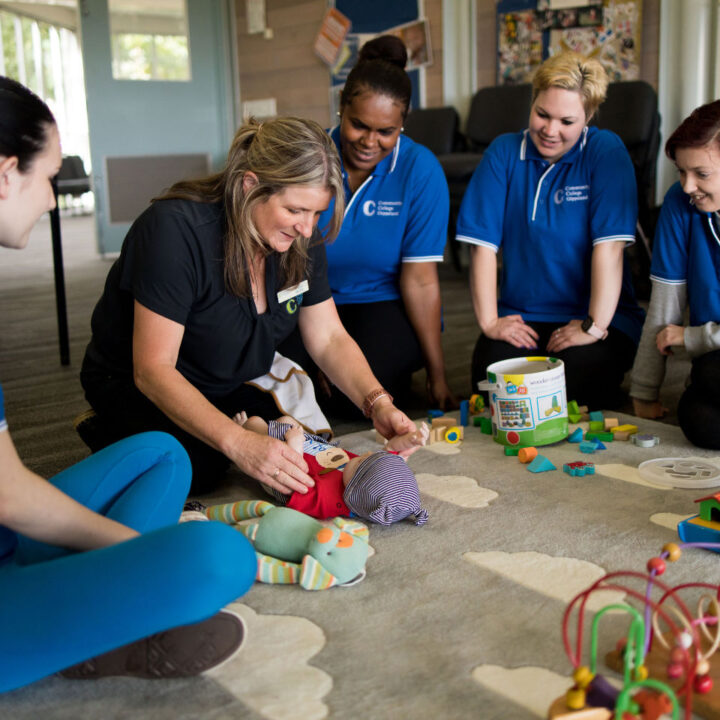 Aged and Disability Care Courses
Childhood Education Courses