Copy Centre Wins Small Business Award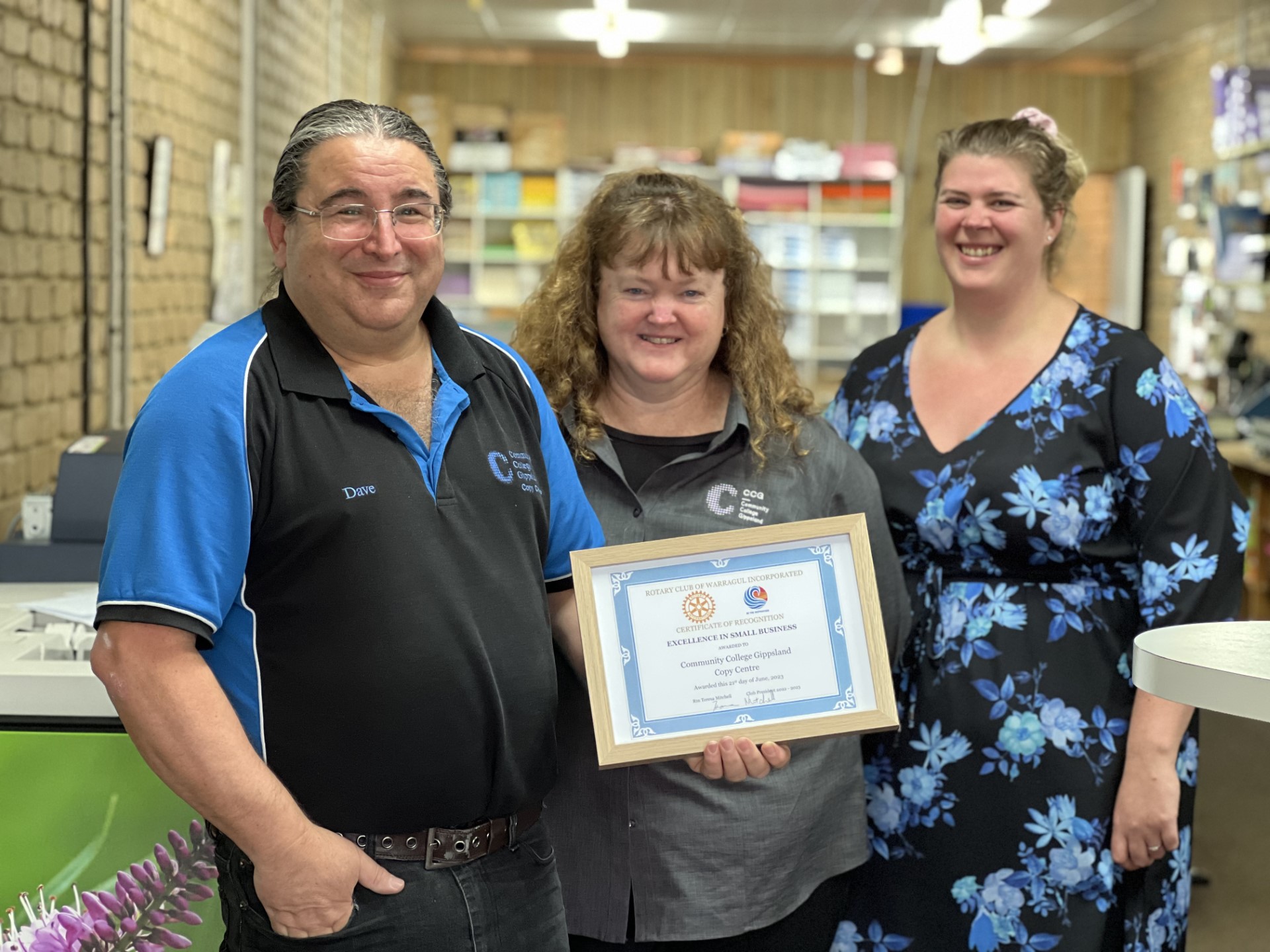 The Rotary Club of Warragul has chosen our very own CCG Copy Centre to receive the 2023 Excellence in Small Business Award.
The Copy Centre was recognised for providing outstanding quality and service to our community, and presented with the award at the annual dinner event on Wednesday night.
Rotary member, Alan Tatlow, said that the Copy Centre was a very worthy winner.
"The Copy Centre is always so friendly, courteous and helpful," Mr Tatlow said. "I might go in with something out of the ordinary, but Dave and the team are always able to come up with a solution and take the time to explain it. It has a very good atmosphere and we are very grateful that they are here for those of us who need this service."
According to Tatlow, the last few years had provided an important reminder of how valuable the Copy Centre is in our community.
"I think I speak for many people when I say that trying to work from home can be complex and expensive," he said. "Outsourcing the scanning, printing, laminating, emailing and all of the other aspects of a home office to the Copy Centre removes a lot of stress and worry at a very reasonable cost."
Copy Centre Manager, David Mifsud, said that the team was chuffed to receive the award.
"We've been located in our little shopfront for just over 20 years now. We help people with all sorts of printing, whether it's a single page, one hundred books or a thousand flyers – we really do it all," he said.
"We love being there to help people and seeing their satisfaction at a job well done. A lot of the time, they come in with low expectations of what is possible and walk out with a lot more than what they bargained for."