Build your salon or barber shop business
Build your salon or barber shop business
Are you looking to level up your salon or barber shop?
Invest in skilled staff who can deliver the best experience for your customers and keep them coming back.
At CCG, we transform lives and livelihoods by building the skills, knowledge and hands-on experience of local hairdressers and barbers.
Our expert trainers still work in the industry and know what it takes to transform students into skilled professionals.
We offer nationally accredited training for:
We deliver training in the workplace or on campus, with an approach that is tailored to meet the needs of your business.
We'd love to chat with you about what we can offer. Phone Julie Dennis or Michelle Beer on 5622 6000.
Back your business to thrive in 2023.
Invest in your team with CCG.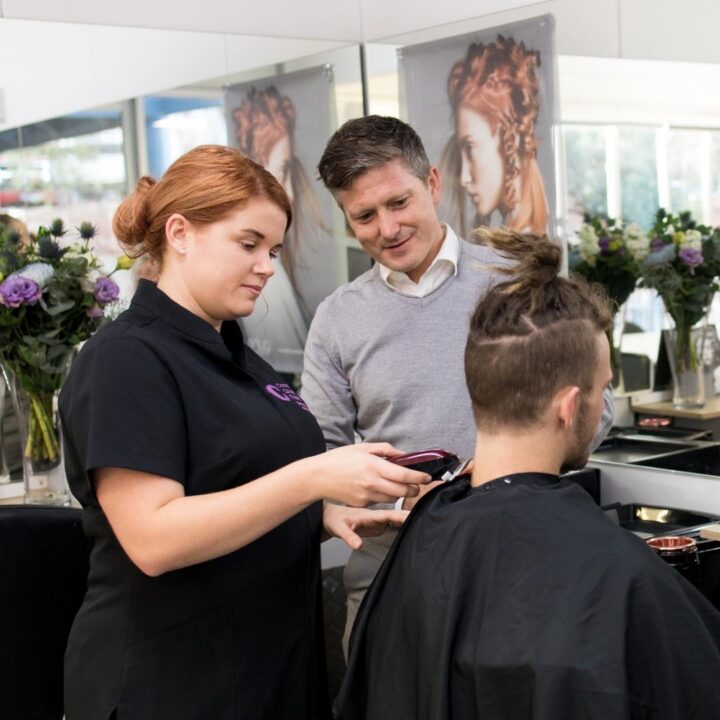 Testimonial
Dee Oliver, Owner, Mica Hair
Salon assistant courses
Barbering courses